Flat Rate Shipping 
$18 for orders less than $100, $12 for orders greater than $100. US orders please add $10 by using the Paypal button below.
---
Can't find something? Use this Google Search bar! Ads will be displayed first, The Hitching Ring results will follow!
---
Horse Treats
Feelgood Treats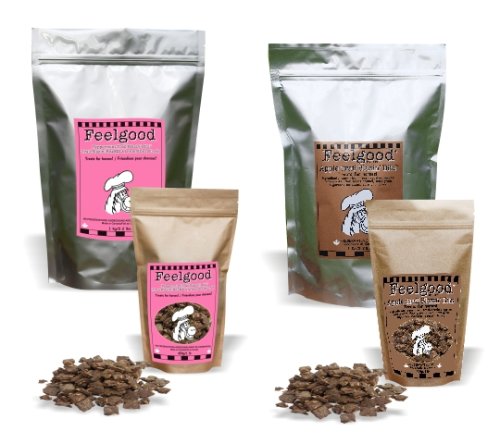 Feelgood's friendly giants have long enjoyed the fresh, handcrafted, oven baked treats. Now your friendly giants can enjoy them too. These crunchy treats are made from the finest, all natural and preservative-free ingredients.
Features:
Baked,dry and crunchy
Preservative Free
Handcrafted in British Columbia Canada from all natural ingredients.
See more about the product at: www.feelgoodtreatco.com
Available in Peppermint and Apple 

Ingredients (Peppermint): Corn flour, Oats, Groats, Maize (Corn) Syrup, Sugarcane molasses, Flax seed ground, Peppermint
Ingredients (Apple): Corn flour, fresh crushed apples, oat groats (oat flour), flax seeds ground, oat grain, sugar cane molasses, corn oil and honey
---
Like us on Facebook to stay up to date on new products and sales!

---