Horse Leg Wraps
---
Equi Flexsleeve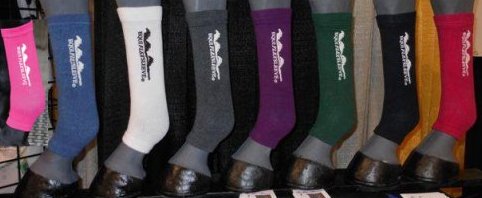 Equiflexsleeve, a proprietary blend of multi-tensioned fibers infused with antimicrobial technology, acts as a compression sleeve/therapeutic joint support for horses. The sleeve fits loosely over the pastern and offers 20-30 mmHg of compression at the fetlock joint when applied to a mildly or moderately swollen leg.  The sleeve takes the place of traditional standing wraps and can be worn for longer periods of time than traditional wraps. Unlike traditional wraps, the sleeve allows heat to dissipate, does not immobilize the joints and remains in position as swelling decreases. Because Equiflexsleeve has no adjustable straps or fasteners, the element of human error in application is removed.
                                            
            The sleeve is comparable in pricing to traditional wraps.

            Made in America, Equiflexsleeve is knit in North Carolina (Twin City Knitting) and is packaged in Ohio.
This product takes a bit of practice to apply in my experience, but is worth it.
The sleeve comes in seven sizes fitting both front and hind legs and is available in eight colors (black, navy, charcoal gray, hunter green, light blue, royal purple, pink and white). The sleeve has been marked with a colored band inside the lower hem to designate size.

$45.99/pair
---
Centaur Coordinate Polo Wraps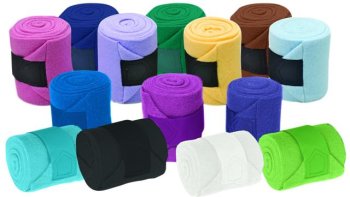 - Set of 4
- Non Pill fleece

Available in: Turquoise, Ice Blue, Ice Pink, Ice Lavender, Raspberry, Ice Green, Navy, Black, Hunter, Chocolate, Sahara, White, Sapphire

---
Centaur Standing Bandages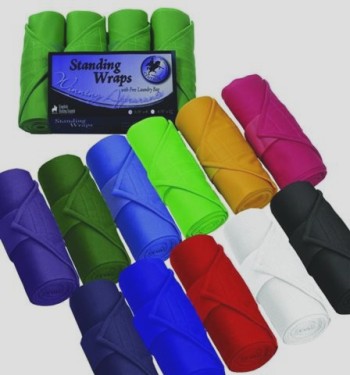 Set of 4 with free laundry bag. Available in 9' or 12' lengths.

Colors: White, Pink, Purple, Blue, Lime, Black, Navy, Royal, Hunter, Kelly, Red, Gold
Pillow Wraps


Quilted Cotton with Fiber fill. Set of 4
Small ( Two 12" two 14")-   $16.99
Medium ( two 14" two 16")- $18.99
Large ( Two 16", two 18")-  $19.99
---
No Bow Wraps

Helps reduce the incidence of bowed tendons. Set of 2. White.

10" X 30" - $14.99

12" X 30" - $15.99

14" X 30" - $15.99

16" X 30" - $16.99

18" X 30" - $16.99

---
Tuscany Cool Max Leg Wraps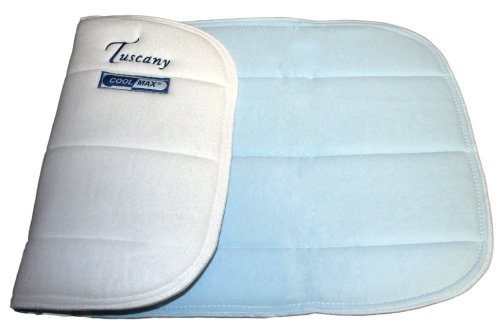 Lush premium brushed outer shell. Medium weight poly fill. Premium Coolmax underside for cool breathability. Quality stitching and detail.
Sold in pairs

Sizes: 12", 14" 16", 18"

$27.99
---
---
Like us on Facebook to stay up to date on new products and sales!

---
Share pictures of you and your horse using your new stuff!!
@thehitchingring